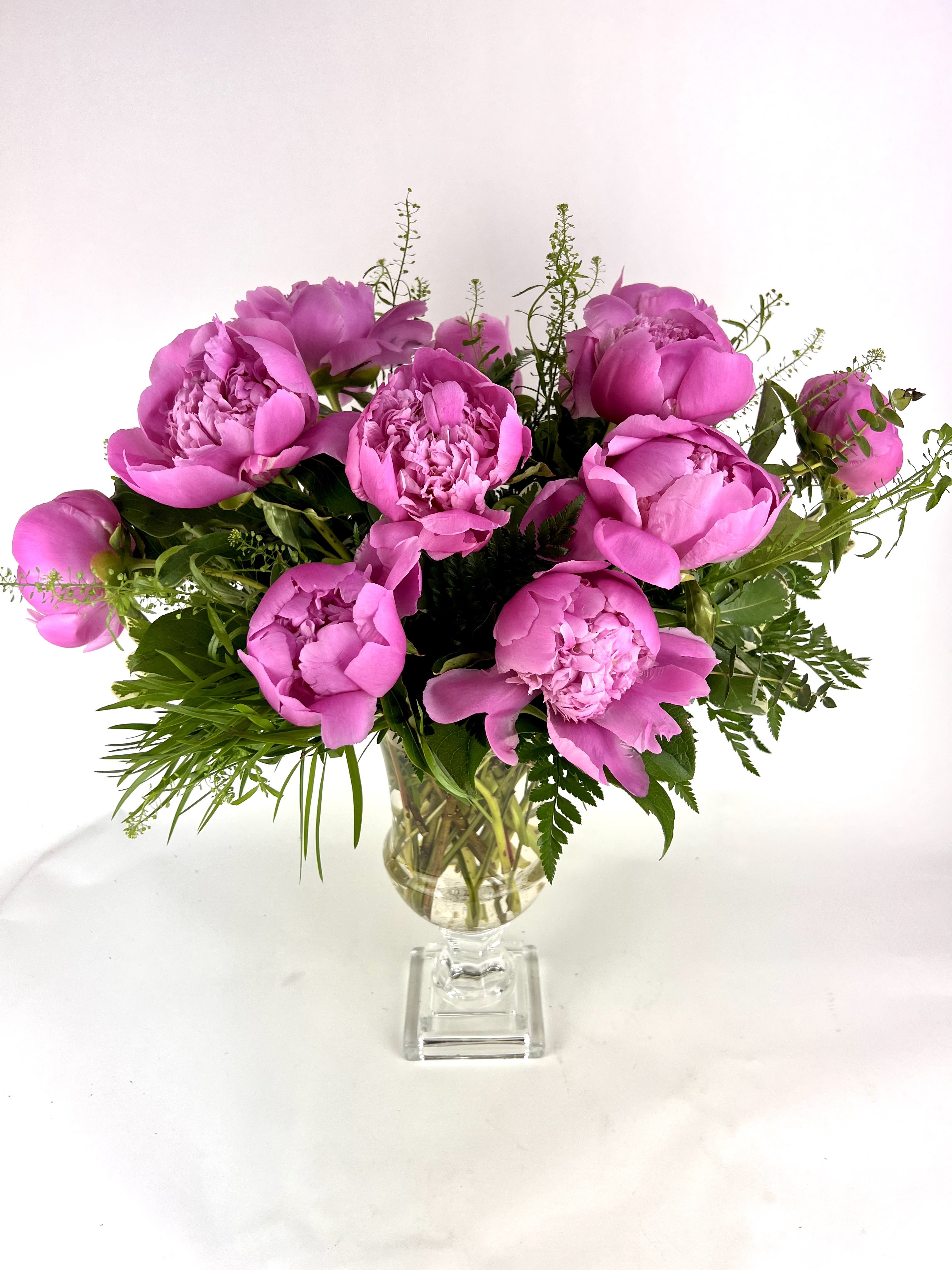 My Mom's Flowers
May 09, 2023
When I think of my Mom and Celebrating Mother's Day, flowers always come to mind:
Shirley was a flower lover, a master gardener - a flower child before it was cool. The garden was a wonderland for her. Planting seeds, watching a flower grow and bloom filled her with delight and amazement. My mom's love of flowers inspired in me a love of design. The wild variety of shape and detail in a blossom, stem, leaves is truly incredible. The way a Larkspur's tendril curves and frills, the dainty tiny bells on Campanula, Canterberry bells and Liliy of the Valley.
Color ! My mom's garden introduced me to the riots of color! The endless shades of pinks and lavenders. The brightness of greens. Yellows ! The tiny dots of yellow in Alstromerias and Orchids. This introduction to color at an early age inspired my very colorful home interior. This makes me happy daily and reminds me of my Mother.
My mom brought me flowers. Now I would send them to her, if I could. This is my first year without my mom.
This I know as a florist for over 35 years. It is fun and delightful to receive flowers. The call to tell her we are coming. The knock on the door. Handing her a beautiful bouquet- representing you. It is thoughtful. It is an investment in happiness.
Mothers Day is May 14. This Sunday. Posey Peddler has a riot of colorful blooms. Locally grown Peonies, the best roses in the world, daisies, larkspur, hydrangeas, sweet carnation and tulips. Designed by locally grown people. Woman owned . Lots of moms work at the Posey Peddler...so we know.
Wherever you buy ... don't forget the flowers.