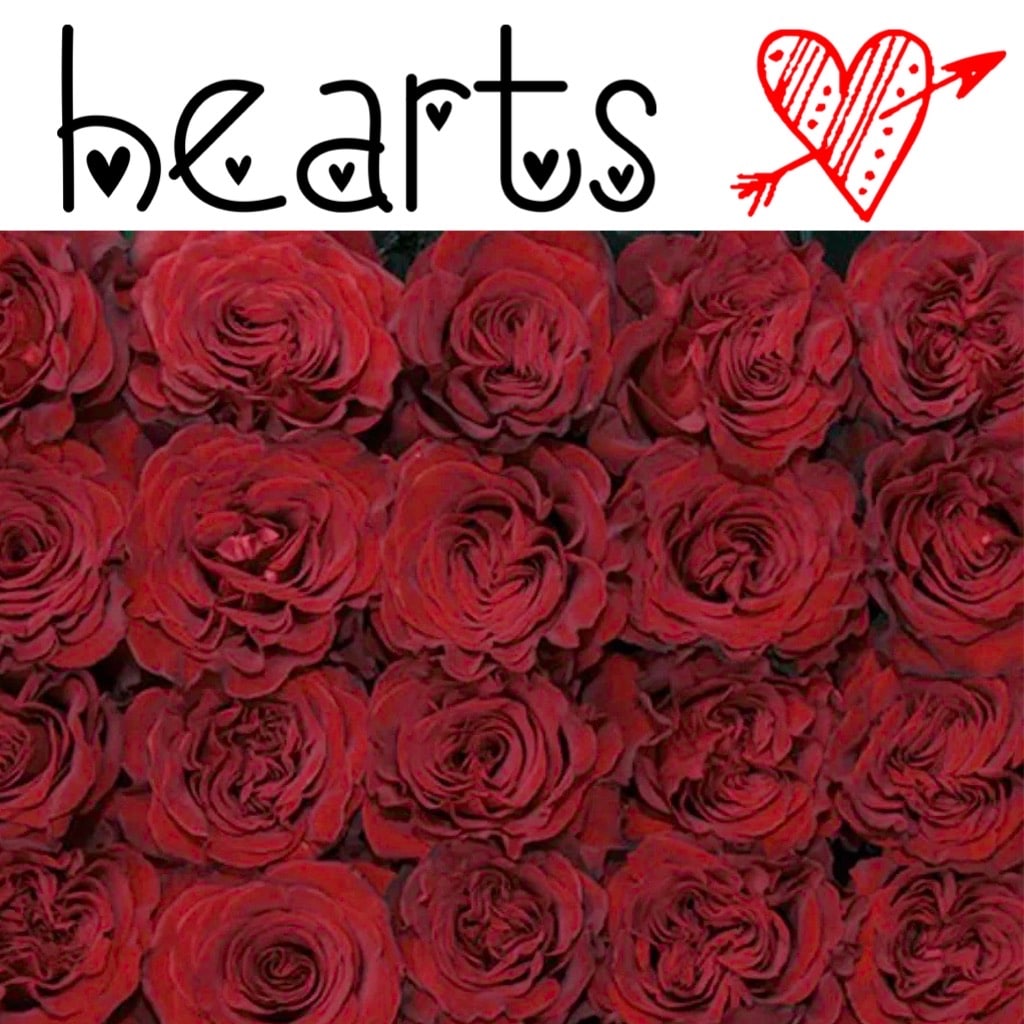 Hearts & Roses
February 08, 2023
Hearts ad Roses
In the beginning of my career - the red rose sold was the Madame Delbard rose, a lovely dark red hybrid tea rose. Its bud was small and its petals were tightly compressed - we called it a "bullet" rose. Sometimes it would bloom but often it did not. I was not passionate about the M. Delbard.
My search for a better rose lead me to the California Charlotte rose - a perfect teacup shape with bright red petals. But California quit growing the Charlotte.
In 1995, Rosaprima was founded in the mountains of Ecuador with the belief that roses have a starring role in life's most precious moments.The brand has become synonymous with luxury petals and quality. They are growing the most wonderful roses and Posey Peddler is one of their most loyal & long term retailers and we love to sell their Hearts for Valentine week.
My 2 favorite roses to celebrate St. Valentine's Day has to be the very romantic red Heart Rose! This red rose has a one-of-a-kind ruffled shape, often depicting a heart shape ruffle. "Hearts" are crimson red with tons of character, large bloom and long lasting. The red Freedom Rose is perfect rose to say "I love you," as a stunning red rose, long lasting and large bloom.
Our pink roses are intensely layered pink. Gentle pink roses evoking sweetness and admiration. Some have ruffled petals for the love of eye candy
The Full Monty is striking hot-pink rose with a luscious texture. A favorite of flower designers to add a pop of color in romantic arrangements or dozens.
Blueberry lavender, Brighton yellows, Purple Haze, Playa Blanca, and Dark X will fill our vases with all the lovely colors of love, friendship and all the feels receiving roses always brings to the heart.
Give Your Roses Cool Clear Water Everyday!
Thank you for reading this blog and buying local!